Dave, a quick look
As a contracted freelancer at SKF USA, my current position allows me to work seamlessly with project leaders, engineers, building managers and all types of vendors. I keep myself up-to-date with the latest web design software, best practices and technologies.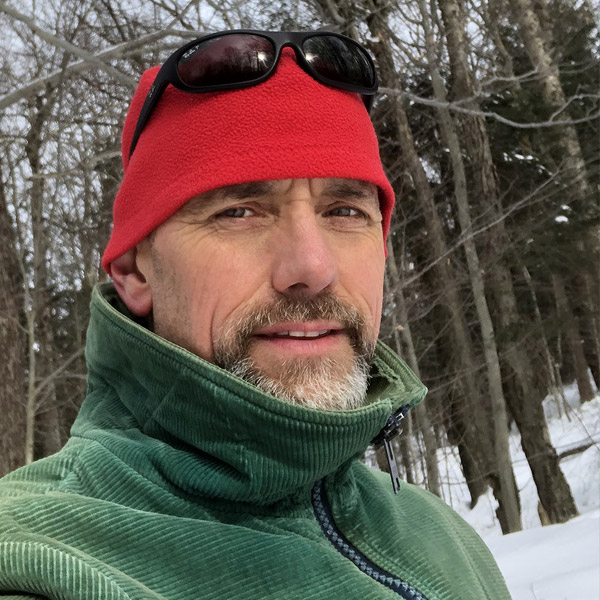 Print & Web Designer, Project Manager, Illustrator.
Phone: 610-500-4117
City: Philadelphia, PA
Status: Seeking full-time position
I usually swim like a maniac at 5:30 in the morning, am back into running in the time of COVID, play left-handed guitar, and will jump through a screen door at the opportunity to go on a long walk or hike with my dog, friends and family.
My portfolio
A long stretch in the business begets a diverse set of clients and projects. If you don't see what you're looking for below, let me check the back of the store. The manager won't mind.
My resumé
I'm an experienced interactive and print media professional interested in applying my extensive agency and corporate experience to help solve problems and streamline processes for an agency or corporate design department. A more detailed PDF version can be downloaded here.
Summary
Dave Burt
I like print design and production. I love web design and development. And I get a special rush coming up with a concept that brings a smile while conforming to the brand messaging.
313 Creek Dr. Apt 201, Radnor, PA 19087
Education
Design & Illustration Courses
1983 - 1985
School of Visual Arts, New York, NY
Night classes for print design, advertising, mixed-media illustration and mechanicals.
BA, Mathematics
1979 - 1983
Colgate University, Hamilton, NY
Various fine art studio courses. Member of ΒθΠ. Varsity swim team. Illustrator for the Colgate Scene.
Professional Experience
Team Leader - Creative and Design
2017 - 2020
SKF USA Inc., Lansdale, PA
Delegate projects, manage budgets, and interface with clients and vendors to improve workflow/efficiencies in Marcom department. Conceive and design print, event and interactive materials for all U.S. markets.
Established a system of interactive PDF forms and brochures to eliminate or reduce printed materials, creating annual savings of approximately $40,000.
Introduced e-newsletter design, development and analytics capabilities to in-house marketing department, broadening company's ability to reach customers effectively.
Director of Interactive Media
1993 - 2016
HB&M Advertising, Philadelphia, PA
Started an Interactive Department in 1998, and took the initiative to generate over 2 million in annual billings, both in new business & expanded services to existing clients.
Mastered new web software applications and best practices to clarify for HB&M senior management the opportunities inherent in providing interactive services to clients
Supervised design projects from inception to completion, delegated work within art department.
Original concepts and designs for TV and print ads. Original illustrations for clients such as Subaru and Exide Batteries.
Contact
If you need help from a design and creative polymath, look me up. If you just want to share my resumé with your team, download it here.